In 2021 Heartland Catfish Company
Celebrated 25 Years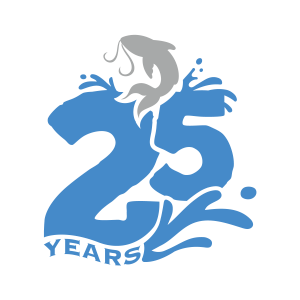 Founded on Family

Heartland Catfish Company was founded in 1996 by William Tackett, his son, Jim Tackett, and son-in-law, Joe Walker. Over the course of 25 years the company has grown into one of the largest vertically integrated catfish processors in the country.
Family ties remain throughout Heartland Catfish Company, even after Mr. Tackett's death in 2012. He left behind a legacy of honor, integrity, frugality, determination, hard work and Christian principles. Heartland Catfish Company was founded on this legacy and is proud to continue meeting the high standards set forth by our founder.
Focused On Flavor

The Tackett family owns and manages the ponds that provide about 50% of the catfish processed annually. The other supply is from select partner-farmers in Texas, the Arkansas Delta, Mississippi Delta and the Black Belt Prairie Region of Mississippi and Alabama. Heartland catfish is raised in man-made freshwater ponds that use the latest farming practices and Best Management Practices.
Heartland Catfish are fed a high-protein, grain-based floating feed that gives them their signature mild and sweet flavor.
Heartland Catfish Company manages the supply from egg to harvest. This allows us to deliver consistent, high-quality, on-flavor U.S. Farm-Raised Catfish year-round.
We Love Our Customers

We're proud to deliver products to retail and food service locations across the United States. It's been a tough year for those in these industries, and we'll continue to support them as they persevere.
For Generations to Come

As younger generations take over the grocery shopping scene, buying preferences and habits are beginning to shift. It is now more important than ever that companies deliver products that are nutritious and environmentally-friendly, helping both the planet and local communities.
There has been a surge of interest in the environmental impact of farm-raised meat and seafood. At Heartland, we raise our catfish from egg to harvest to ensure our products meet our standards every step of the way. Our team works with growers who utilize environmentally beneficial farming methods, and we've been rated as a "Best Choice" by Seafood Watch, an organization dedicated to developing sustainable seafood advisory lists for consumers, chefs and businesses.
Heartland Catfish Company has positively impacted the U.S. farm-raised catfish industry for 25 years, and we're not going anywhere. We're committed to serving our customers (and their customers!) for generations to come.
Heartland Catfish History

Mid 1970s to Mid 1990s
William Tackett, his son, Jim Tackett, and his son-in-law, Joe Walker, began farming catfish in the Schlater, Mississippi, area. Throughout the 1980s and '90s, their operation, known as Tackett Fish Farms, grew to be some 9,300 water acres of catfish production, making it the single largest catfish operation in the world. As Tackett Fish Farms sold its production to various cooperative processing plants over the years, the family began to consider operating their own processing plant.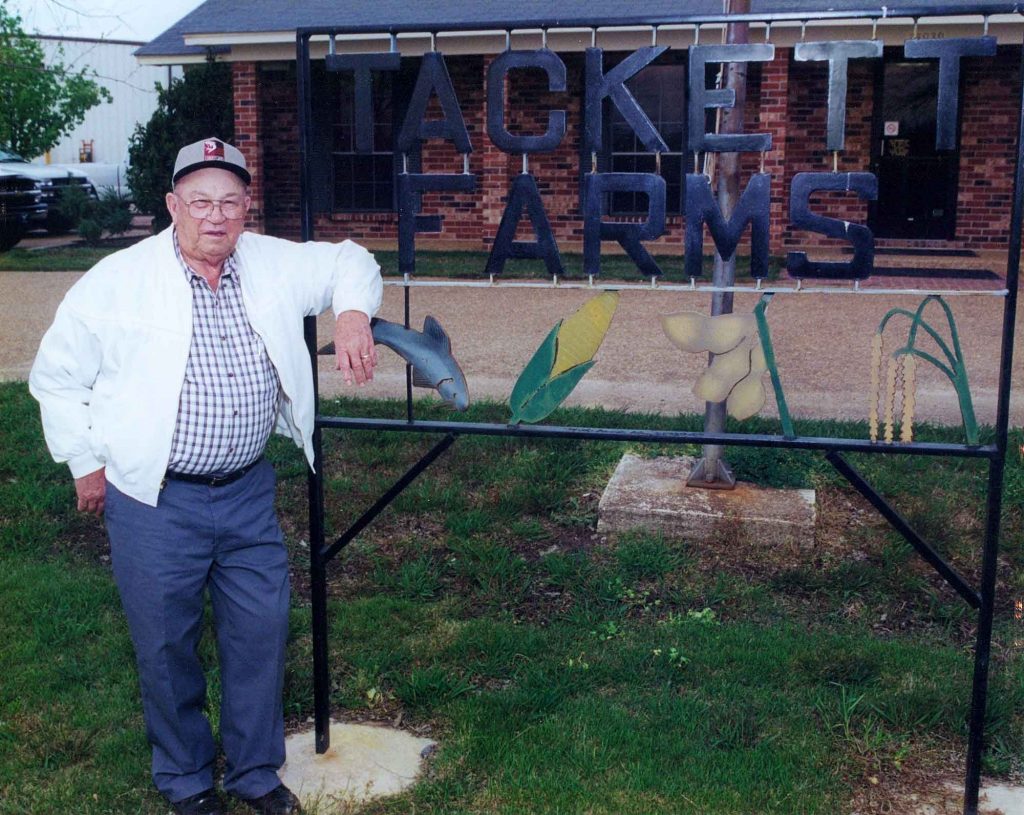 1996
After several months of planning and construction, the Tacketts opened Heartland Catfish Company, a 34,000 square-foot, state-of-the-art, catfish processing plant located on Highway 82 in Itta Bena, MS. This location put the plant right on the major regional highway, with most of the catfish production farms nearby. This new plant utilized the best available fish-processing equipment, along with the latest technology for grading product and monitoring process flow. Heartland Catfish Company's fundamental goal was to provide the freshest, highest quality catfish products more efficiently than anyone else in the industry. In its first year of operation, Heartland Catfish Company processed 12 million pounds of live catfish.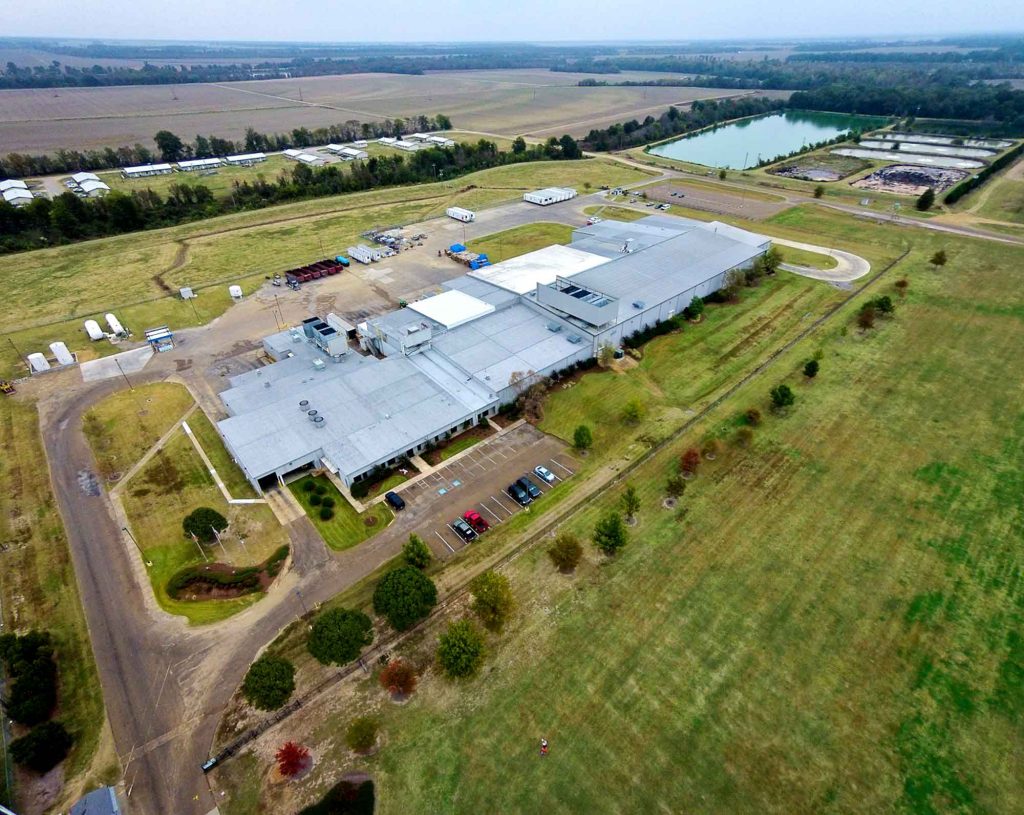 1999
Due to the company's success and the overall growth of the U.S. Catfish Industry, Heartland Catfish Company expanded operations by adding 22,000 square feet, increasing freezer storage, an employee breakroom area, maintenance shop area and the main office. These enhancements permitted the plant to process 34 million pounds of live catfish per year.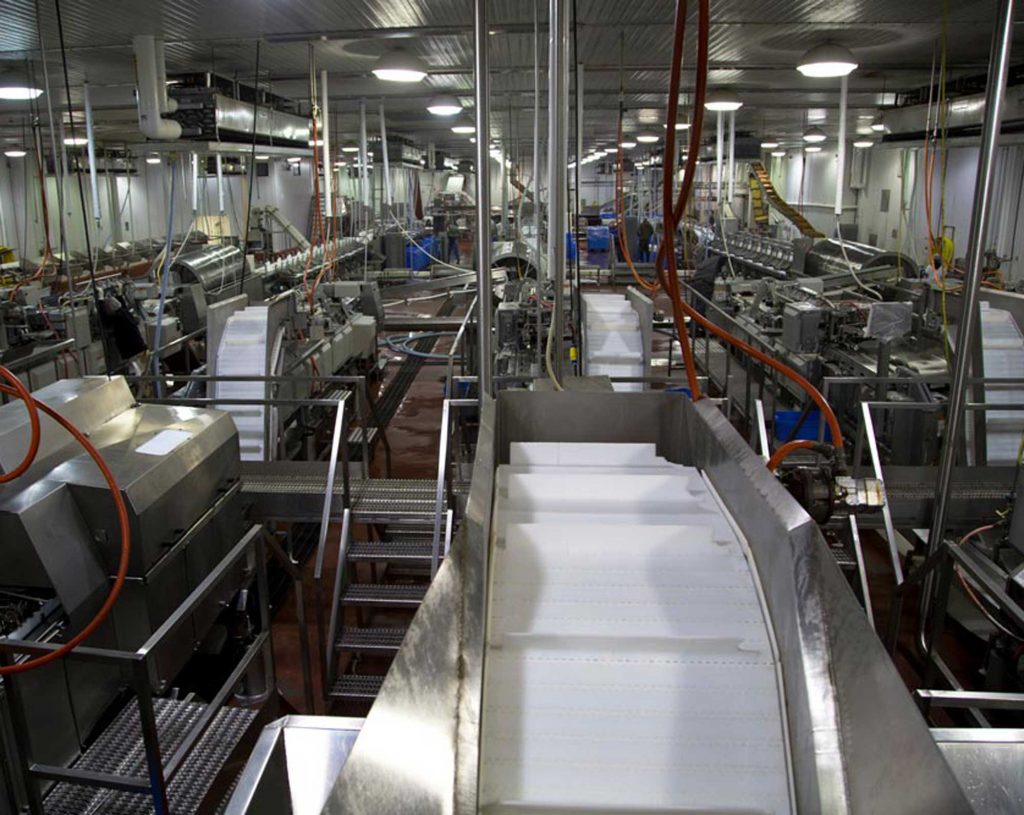 2001
Once again, due to the company's success and industry growth, Heartland Catfish Company designed and constructed a completely new plant connected to the original facility. This new 78,000 square-foot, state-of-the-art plant utilized the latest in technology for every aspect of the process, from filleting, trimming and grading the fish to freezing, packing, handling and storing the product. The addition also included a new breakroom/cafeteria, new production offices and a new holding freezer. With the new plant operational, Heartland Catfish Company added 41 million pounds of capacity, bringing the total capacity to 75 million pounds of live catfish per year.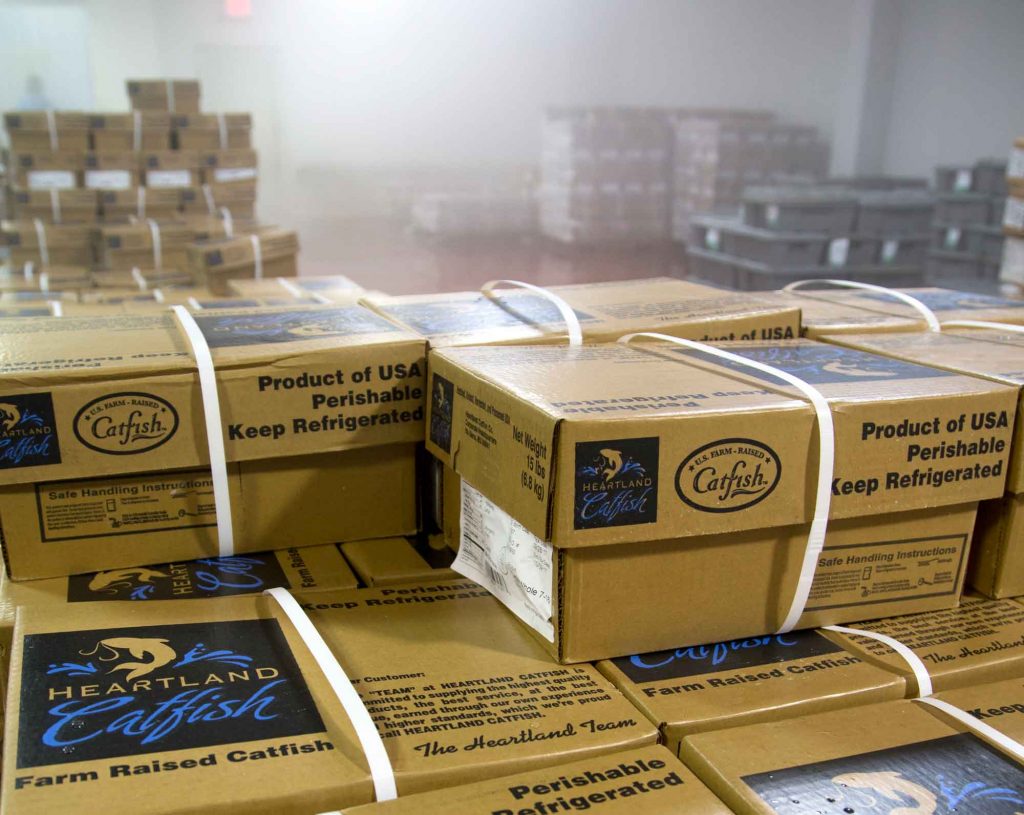 2008
Due to an ever-increasing supply of live catfish in East Mississippi and West Alabama, Heartland Catfish Company purchased the Southern Pride Catfish plant in Greensboro, AL, from American Seafood Group. Immediately, the company began processing fish from the local area in the Greensboro plant and working to implement the same the state-of-the-art equipment and processes at work in the Mississippi plant. The addition of the Alabama plant brought Heartland Catfish Company's total capacity to 110 million pounds of live catfish per year.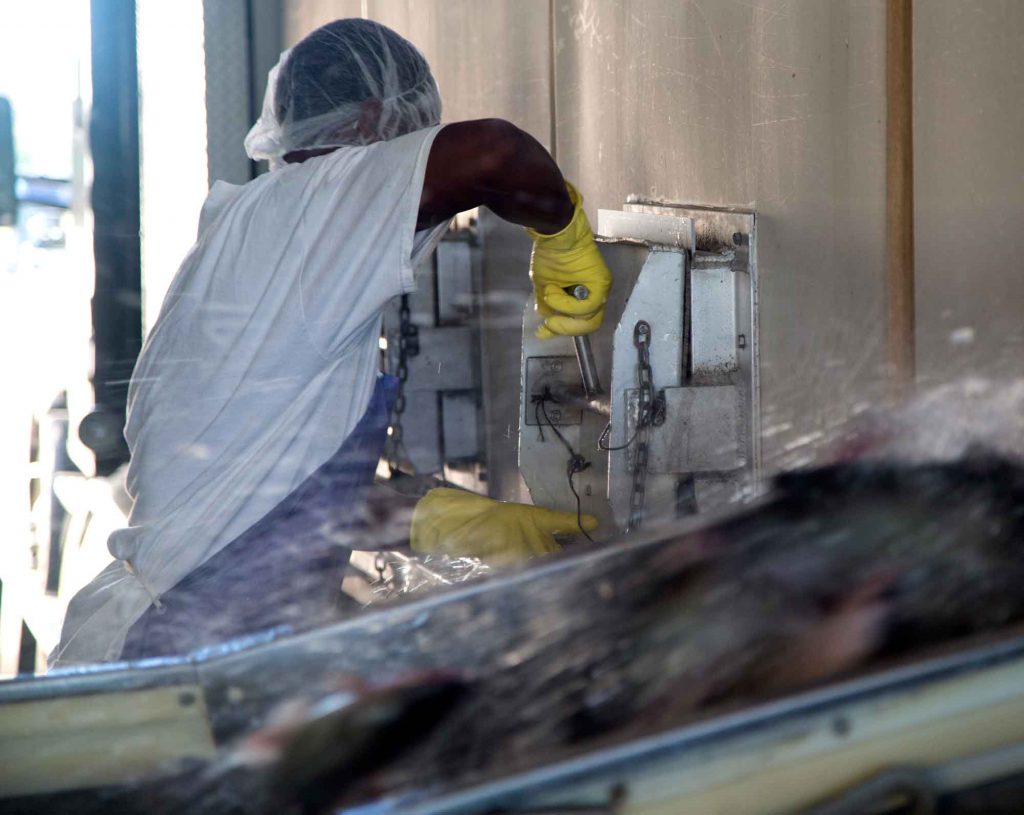 2010
Heartland Catfish Company completely reworked the main processing area in the Alabama plant to install the latest process-flow equipment and upgraded kill and filleting equipment. These updates included adding live fish grading systems, chill water tanks for live fish and fillets, automated grading consoles, automated sorting and packing lines and new retail bagging equipment. In addition to the processing equipment, Heartland Catfish Company's Alabama plant also added an ozone generator, which injects ozone into the water used for facility sanitation and minimizes the use of chemicals and gas-heated water. This modernization and efficiency upgrade in the Alabama plant brought the total capacity to 115 million pounds of live catfish per year.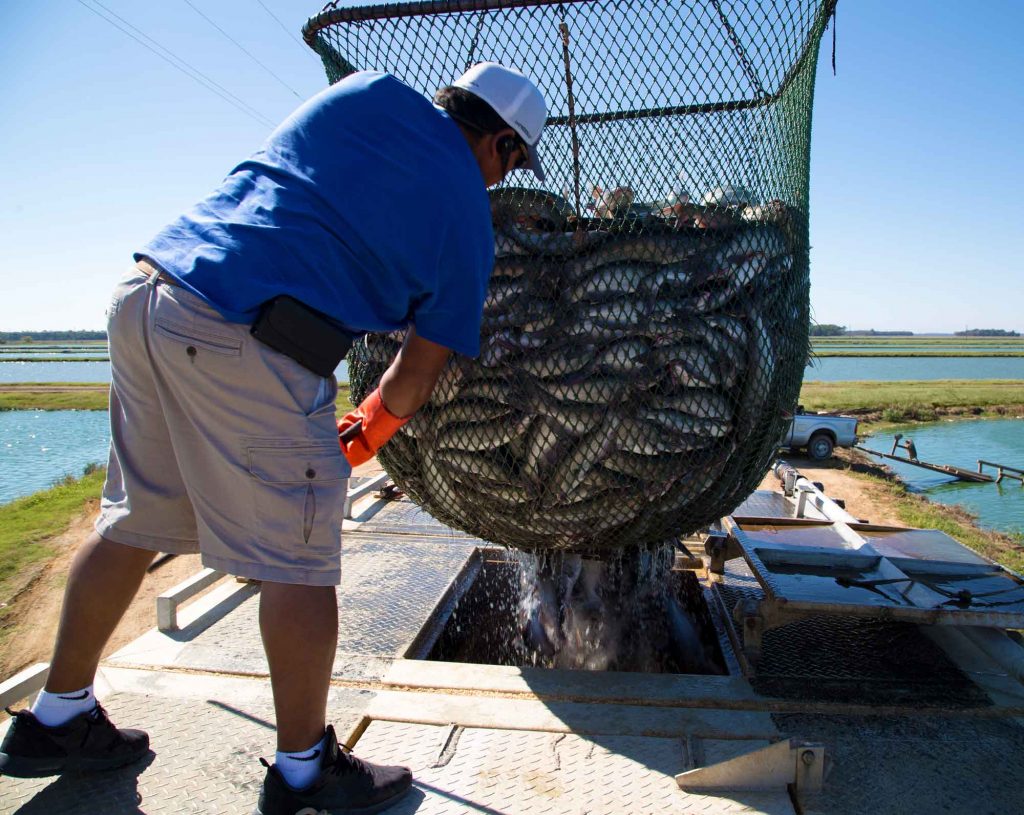 2020
To increase efficiency and improve customer service, Heartland Catfish Company consolidated all processing and packaging operations under one roof at the Itta Bena facility in January 2020. The addition of more than 25,000 square feet of processing and freezer space further increased the company's industry-leading capacity.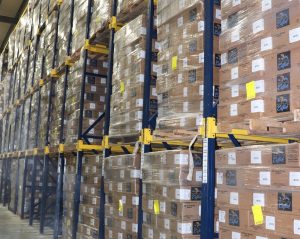 2021
Heartland Catfish Company celebrated 25 years as one of the largest vertically integrated catfish processors in the country. During its 25 year history, Heartland Catfish Company has supplied thousands of jobs to the state of Mississippi and delivered high-quality, on-flavor, U.S. farm-raised catfish to retailers and customers.
Through the legacy of Jim Tackett, the principles of hard work and high standards, Heartland Catfish Company has continued to uphold the main foundations of its company: integrity, frugality, determination and Christian principles.