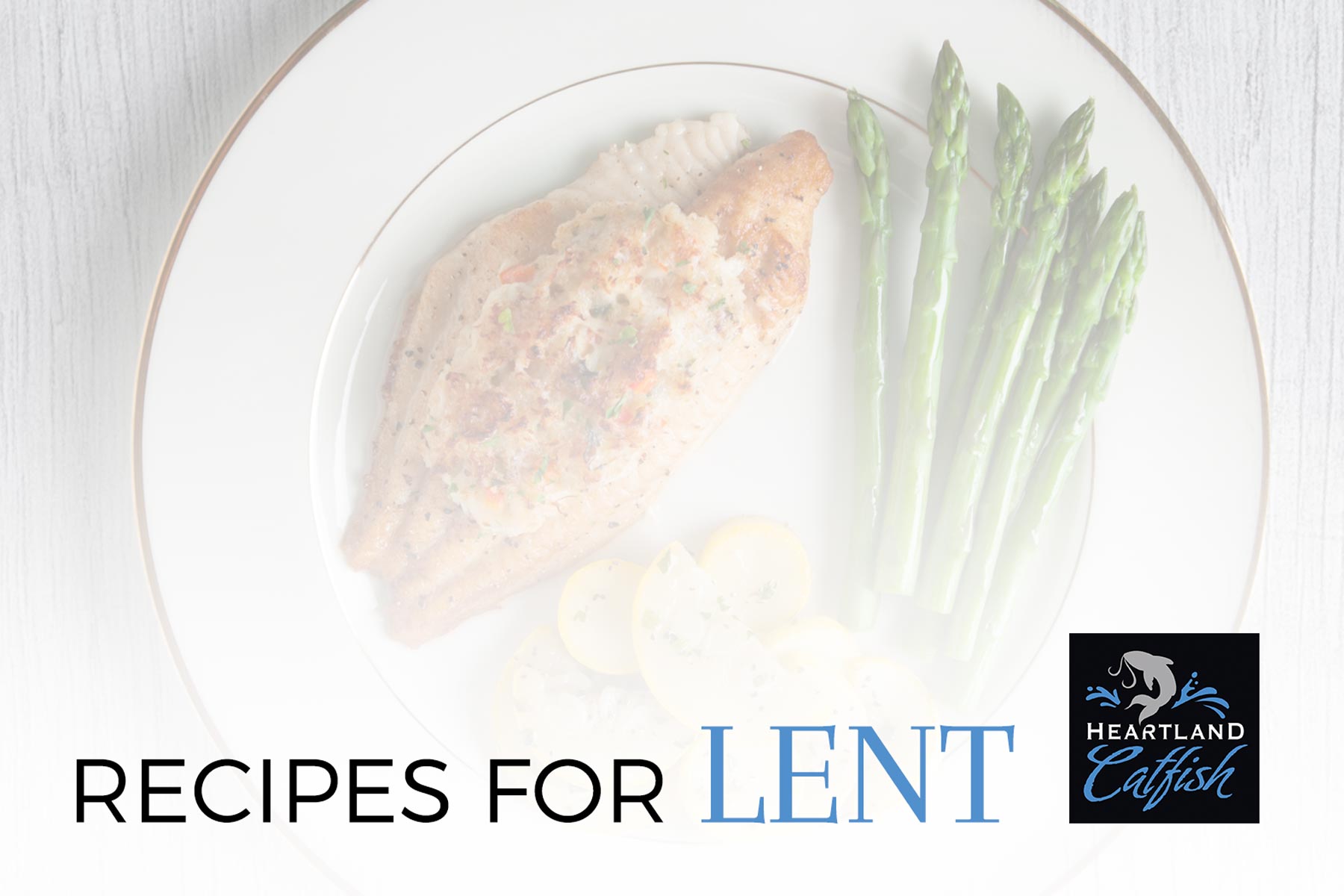 With Lent just around the corner, it's time for millions of Americans to find new ways to incorporate fish into their diets. Lent is a religious tradition observed during the 40 days before Easter. During this time, many Christians choose to abstain from eating red meat, either on Fridays or throughout the entirety of Lent. Catfish is an ideal meat alternative the entire family will enjoy during this time of reflection and appreciation.
Both the Dietary Guidelines for Americans and the Journal of the American Medical Association note the positive benefits of eating seafood, including U.S. Farm-Raised Catfish, two to three times a week. Heartland Catfish is low in fat and high in protein, providing a quality source of healthy fats without the health concerns of higher-mercury fish.
An extremely versatile ingredient, catfish can be prepared in a variety of styles to please any palate. Try SC Now's Blackened Catfish with Quinoa and Citrus Vinaigrette for flavorful and nutritious meal, and browse our collection of recipes for more Lenten meal inspiration.
Blackened Catfish with Quinoa and Citrus Vinaigrette
Recipe courtesy of chef Tim Hughes on behalf of the Seafood Nutrition Partnership
Servings: 4
1 tablespoon salt
1 tablespoon pepper
1 tablespoon cayenne pepper
1 tablespoon garlic powder
1 tablespoon thyme
Quinoa Salad:
1 tablespoon peanut oil
1 cup corn, canned and drained or frozen and thawed to room temperature
salt, to taste
pepper, to taste
1/2 cup edamame, shelled and thawed to room temperature
3 cups quinoa, cooked
1 tablespoon peanut oil
1 pound catfish, cut into four fillets
5 tablespoons Blackening Seasoning
2 tablespoons lemon juice
1 teaspoon lemon zest
1 tablespoon honey
1/2 teaspoon thyme
2 tablespoons olive oil
To make Blackening Seasoning: Combine salt, pepper, cayenne pepper, garlic powder and thyme.
To make Quinoa Salad: Heat and oil skillet. Add corn; salt and pepper, to taste, and saute until golden brown. Add edamame and sauteed corn to quinoa and set aside.
To make Blackened Catfish: Heat cast-iron skillet to medium-high heat with 1 tablespoon peanut oil added. Coat both sides of catfish fillets with Blackening Seasoning. Add catfish to skillet and cook 5-6 minutes per side, or until well done.
To make Citrus Vinaigrette: Whisk together lemon juice, lemon zest, honey and thyme. Slowly add olive oil, whisking until dressing is formed.
Serve Blackened Catfish on top of Quinoa Salad and drizzle with Citrus Vinaigrette.
View the full article and recipe from SC Now: http://www.scnow.com/living/food/article_7743ab82-faf1-11e7-84d7-972516e58675.html