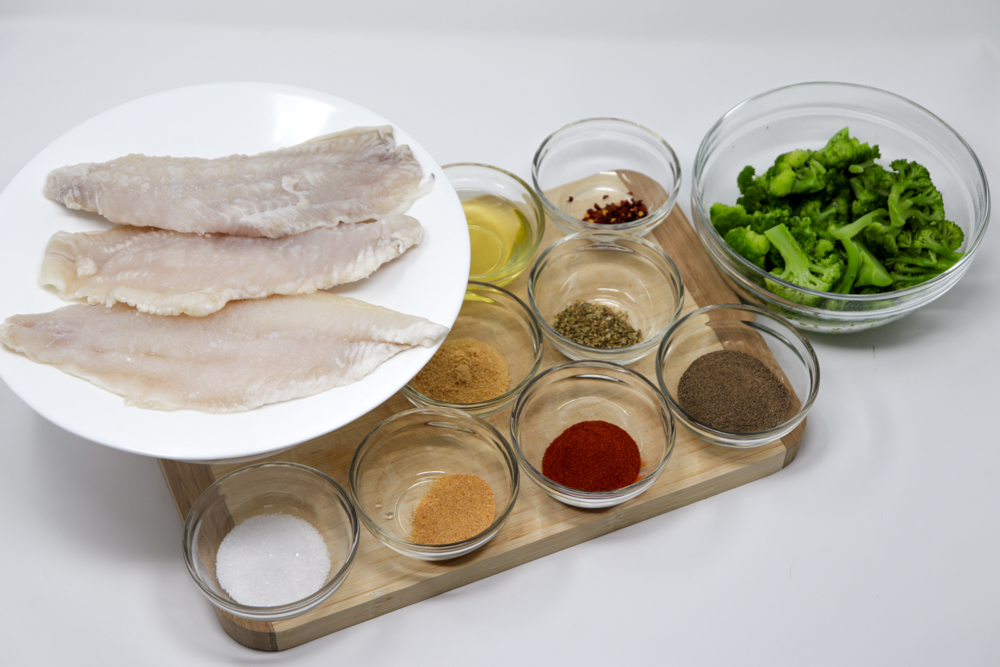 For the Catfish
1 teaspoon garlic powder
1 teaspoon onion powder
1 teaspoon dried oregano
1 teaspoon paprika
1/2 teaspoon red pepper
1 tablespoon seasoned salt
1 tablespoon ground black pepper
4 catfish filets
2 tablespoons olive oil
For the Broccoli
6 cups fresh broccoli florets
¼ cup olive oil
Sea salt to taste
Freshly ground black pepper to taste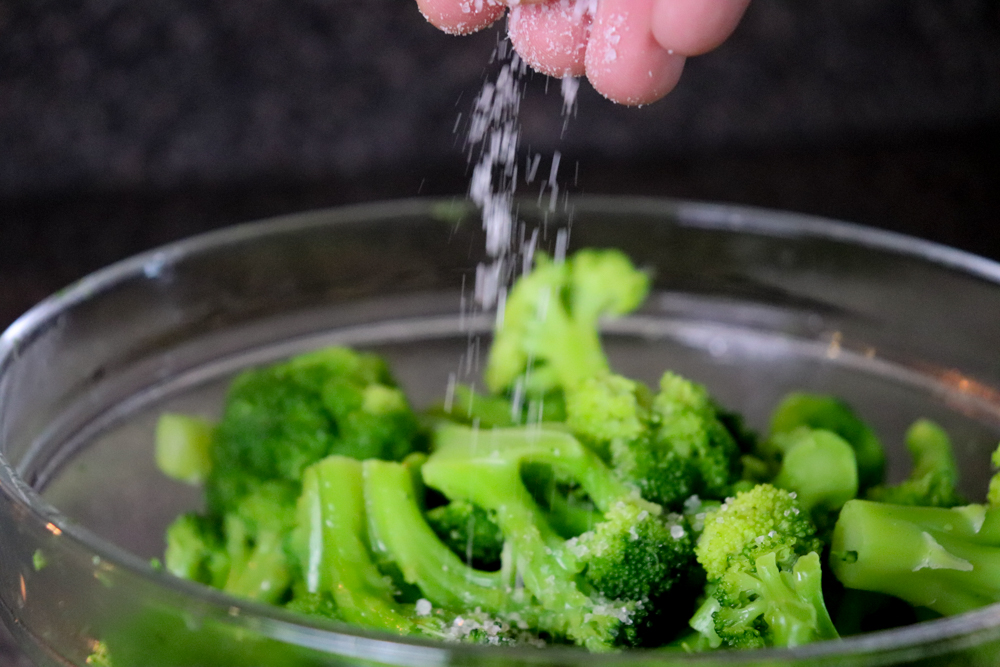 Preheat oven to 450 degrees F. Grease a large baking sheet and set it aside.
Place broccoli florets into a bowl and drizzle with olive oil. Stir until evenly coated. Sprinkle with salt and pepper to taste.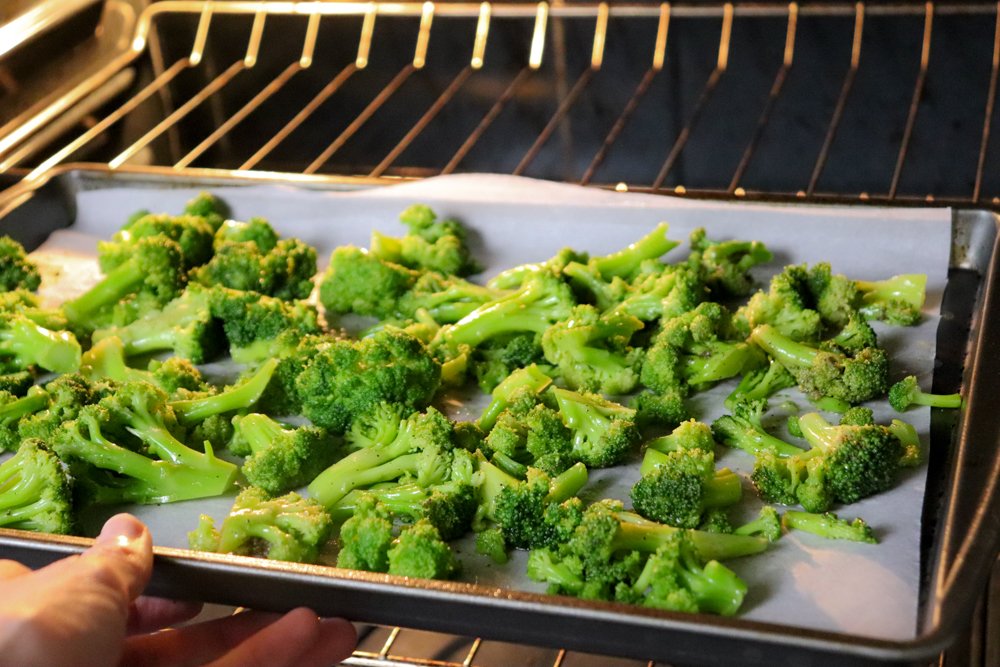 Spread seasoned broccoli evenly on the baking sheet and roast at 450 degrees F for 10-15 minutes, stirring once halfway through. Remove from the oven once broccoli is nicely roasted.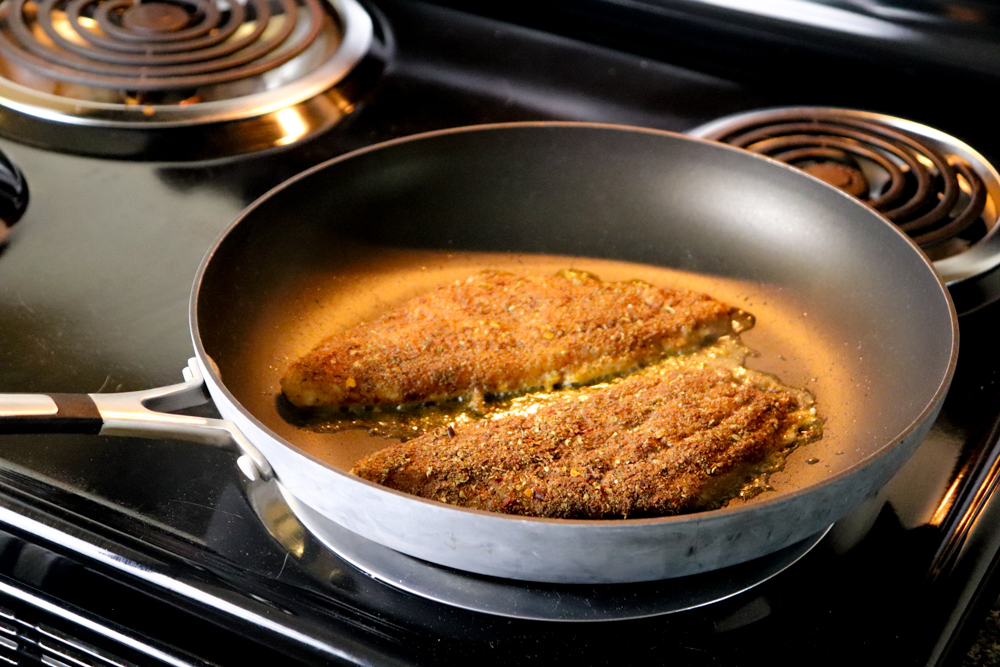 While the broccoli is roasting, begin preparing your catfish.
In a small bowl, combine garlic powder, onion powder, dried oregano, paprika, red pepper, ground black pepper and salt. Coat both sides of the catfish with seasoning mix.
In a large skillet, add 1 tablespoon of olive oil over high heat. Add 2 Heartland Catfish fillets to skillet and cook for 2 to 4 minutes per side or until the fish easily flakes with a fork.
Repeat with remaining tablespoon of olive oil and other 2 catfish fillets. Serve immediately with roasted broccoli.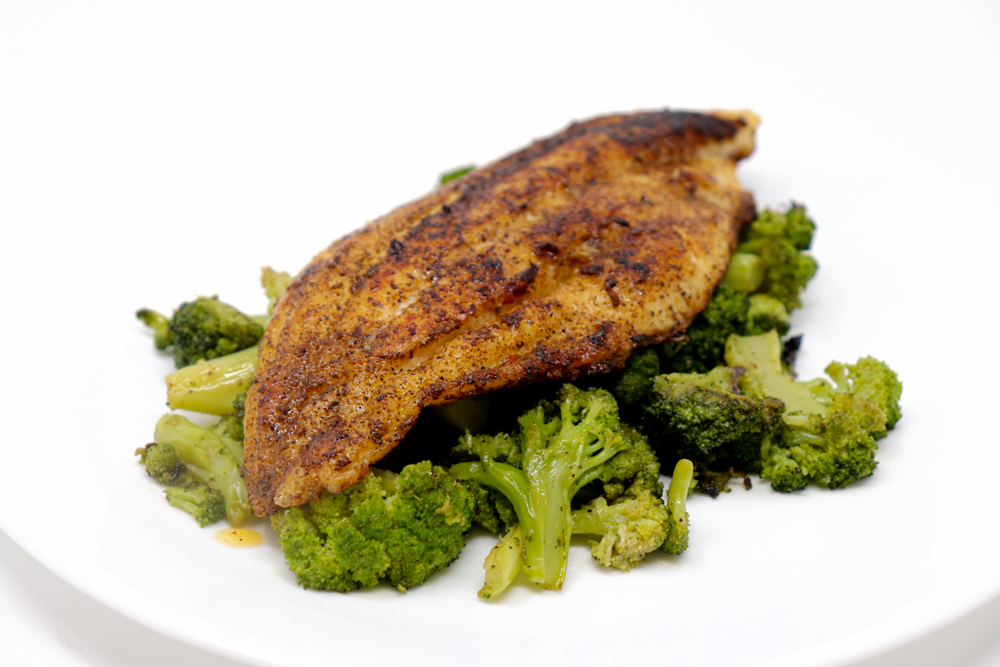 Print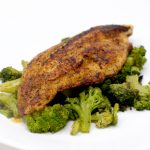 Grilled Catfish with Tomato Blackberry Salsa
---
Prep Time:

10 Mins

Cook Time:

20 Mins

Total Time:

30 minutes

Yield:

4

Servings

1

x
2

 cups fresh tomatoes, chopped

1

 cup blackberries

1

 red bell pepper, finely chopped

2

 small chili peppers, minced

1

 medium-sized sweet onion, finely chopped

2

 tablespoons (5 to 6) fresh basal leaved, minced
1/2 lemon, juiced

2

 tablespoons olive oil

1

 tablespoon balsamic vinegar
Pinch salt and pepper
For the Catfish
1

pound skinless catfish fillets

2 teaspoons

 Worcestershire sauce

1 teaspoon

black pepper (freshly ground)
---
Instructions
In a food processor, combine raspberries, olive oil and balsamic vinegar, pulse a few times, until berries are mashed, the consistence of a berry glaze or light jam.
In a bowl, combine chopped ingredients, mix with berry mixture.

Brush catfish fillets with the Worcestershire sauce and sprinkle with the ground pepper.

Place fish on a preheated grill over medium coals, about 4 to 6 inches from the heat. Grill for 4 to 5 minutes.

Brush again and turn; grill about 5 minutes longer, or until fish flakes easily with a fork.

Serve and enjoy!