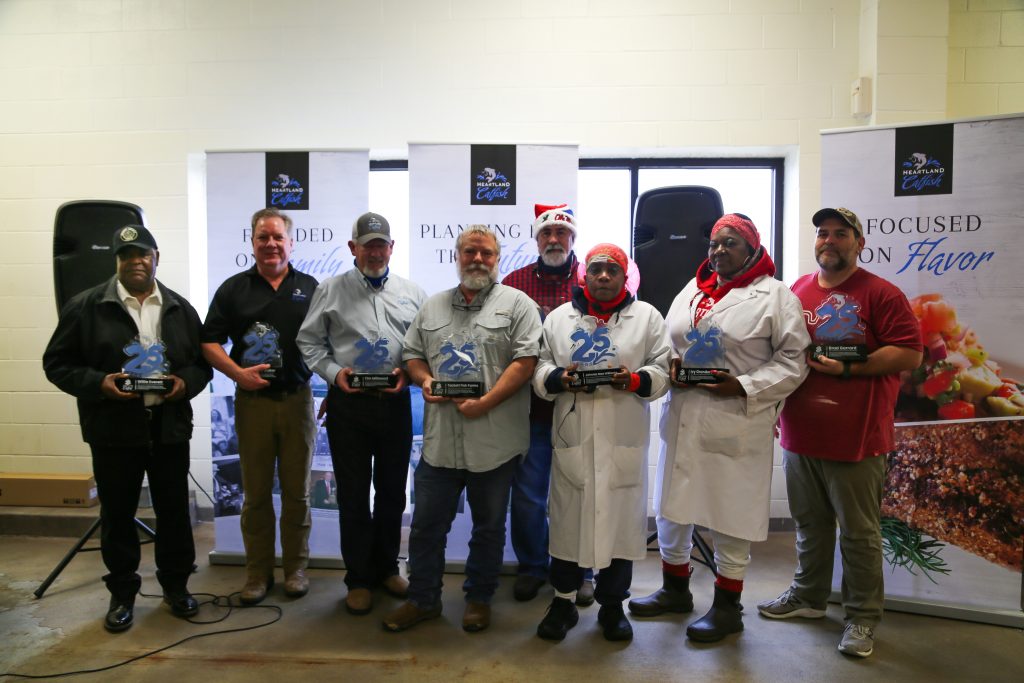 Since 1996, Heartland Catfish has consistently put flavor, customer service and family values at the forefront of our business. In our 25-year history, Heartland Catfish Company has brought thousands of jobs to the state of Mississippi.
We owe this milestone in no small part to our incredible team. Recently, employees who have been with the company since the beginning were honored for their dedication and 25 years of service. During their time with us, these individuals have laid the foundation for Heartland Catfish Company and have continued to build our family-focused legacy to this day.
Jonathan Mills, Vice President of Sales and Marketing and Ric Perkins, General Manager presented awards to team members, including CEO, Danny Walker for 25 years of service. Each recipient of this award has continuously brought invaluable skills to Heartland Catfish, and has grown alongside us, enabling us to grow into one of the largest vertically integrated entities in the U.S. Farm-Raised Catfish industry.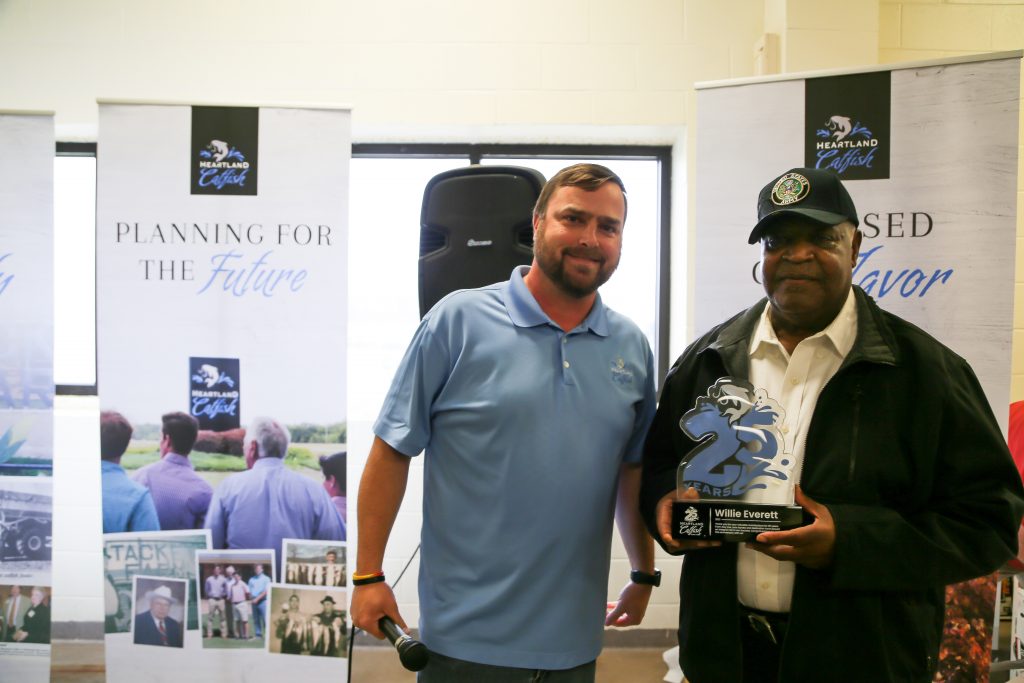 We have awarded Tackett Fish Farms, an integral part of our family as well as our catfish provider, an award for their continued support and dedication. Tackett Fish Farms laid our foundation in the 1970's, years before Heartland Catfish came to be, and has since contributed to our success in the market.
Congratulations to Willie Everett, Danny Walker, Tim Millwood, Allen Swindle, Johnnie Mae Williams, Ivy Granderson, Brad Garrard, Joe Walker, Jim Tackett, Robert Brown, and Otha Dean for celebrating their 25th year with Heartland. We would not be who we are today without you. Thank you for continually offering us your strengths, dedication, and service.