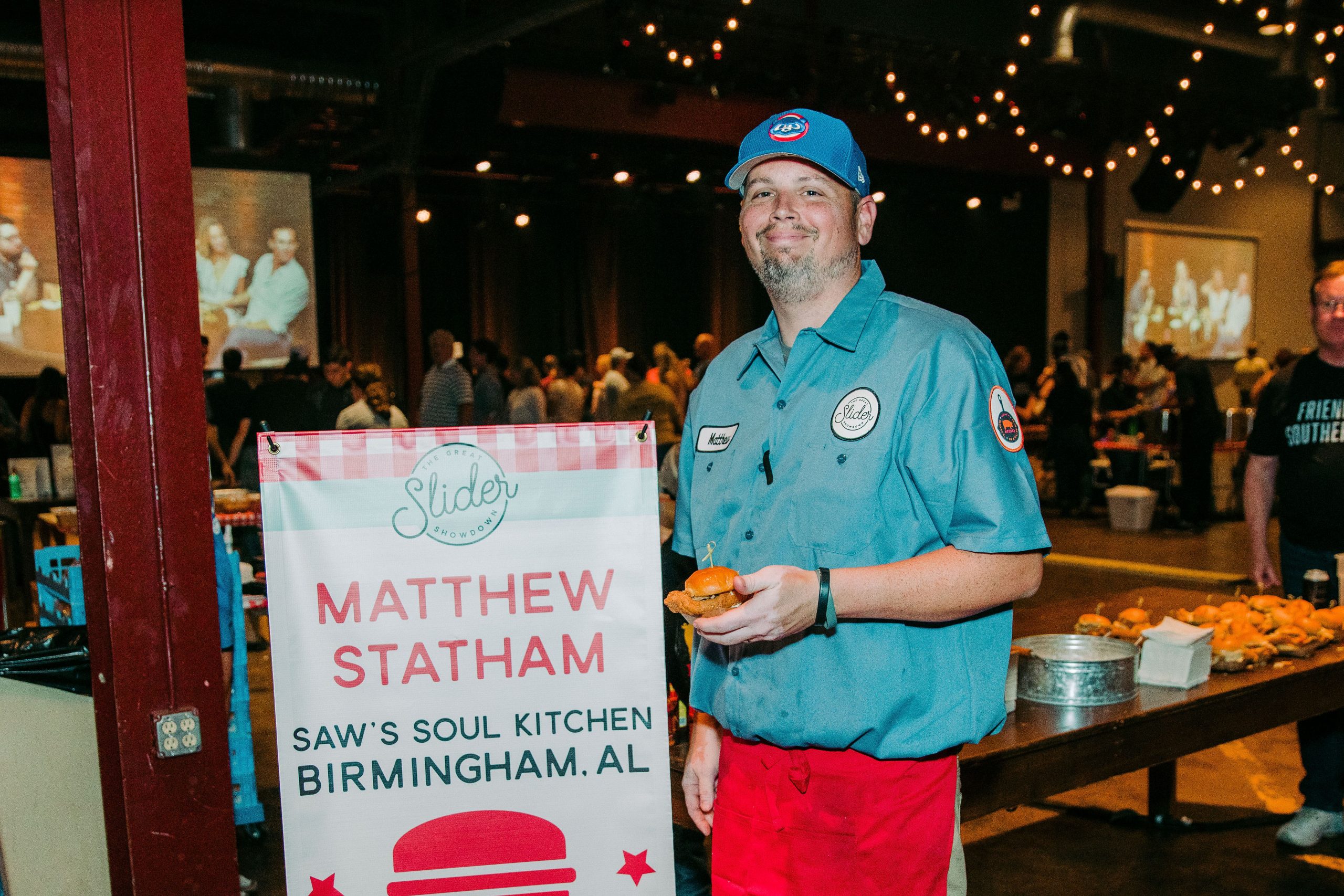 On Saturday, June 1, Heartland Catfish made its first appearance at Made South's Great Slider Showdown in Franklin, Tennessee. The event hosts 10 chefs from around the South who are challenged to create 700 sliders from a randomly assigned protein. All protein is sourced from family farms throughout the South, and Heartland was proud to represent both Mississippi and the catfish industry. Three guest judges, influential in the food scene, were tasked with choosing the best slider and deciding who would move on to the World Food Championship Challenge.
Heartland Catfish paired with Chef Matthew Statham, head chef at Saw's Soul Kitchen in Birmingham, Alabama. Statham grew up eating catfish and other traditional Southern cuisine, so he was familiar with catfish. Despite beginning with 12 different slider ideas, Statham quickly narrowed down the choices, leading him to the perfect cornmeal-crusted catfish slider. It's a standard catfish recipe in the South, but when asked about his favorite way to eat catfish, Statham says, "I'm a traditionalist – cornmeal and the fryer are the way to go."
Statham clearly knows his way around both the kitchen and catfish, because the recipe held raving reviews all throughout the event. Unfortunately, Statham and Heartland Catfish did not win first place this year. But, Statham recalled people who never liked catfish coming up for seconds and thirds, which we consider a win! First place is great, but offering the public an opportunity to experience catfish for the first time is a victory that tastes even sweeter.
Statham offered a post-show piece of advice for people who have been intimidated by trying catfish either on a plate or in the kitchen. "Just give it a chance," he says. Often times, the imported and cheaper catfish are of poor quality and can give the catfish industry a bad reputation. But choosing U.S. farm-raised catfish that are raised, fed and processed the right way, like Heartland Catfish, give people the opportunity to have a great experience with catfish and slide it into their regular rotation of recipes.
Ready to give catfish a try? Choose Heartland Catfish and use one of our tasty recipes to get started!