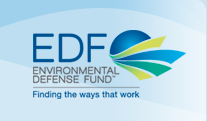 U.S. Farm-Raised Catfish is the best choice compared to imported basa or tra, the nonprofit, nonpartisan Environmental Defense Fund (EDF) reports. U.S. Catfish are a "healthy, well managed" fish raised on environmentally friendly farms.
By comparison, production methods of the catfish-like basa and tra, imported from Asia, "have improvements to make," EDF finds. Specifically, the group says:
"Basa and Tra are being imported in increasing quantities from Vietnam, Thailand and China, where there is little government regulation of farming operations."
For more information about U.S. Farm-Raised Catfish, visit UScatfish.com.
Source:
The Catfish Institute
news@UScatfish.com