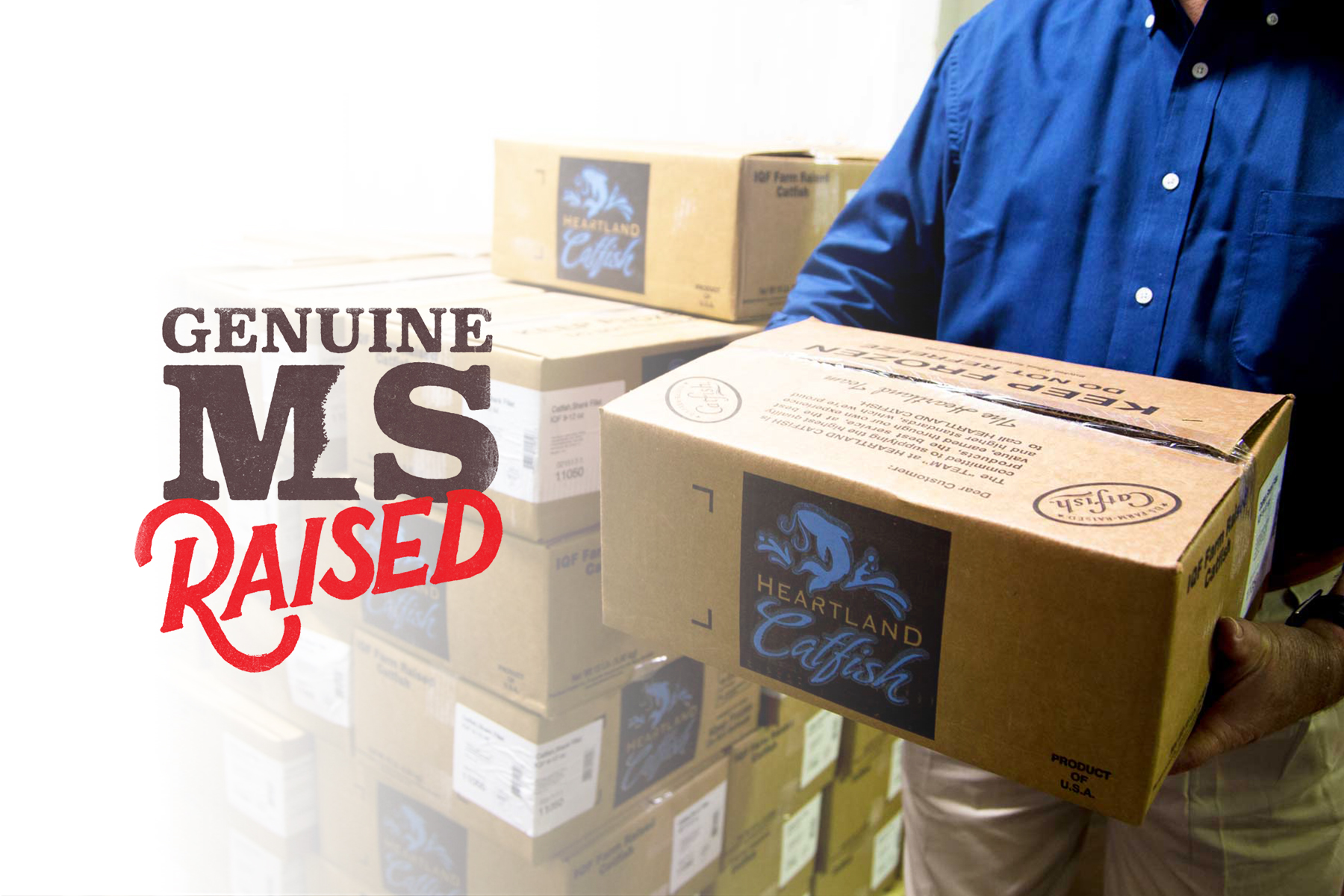 Heartland Catfish Company is excited to announce our membership in the Mississippi Department of Agriculture and Commerce's Genuine MS Raised program. The program recognizes organizations whose products are grown, raised, crafted or otherwise made in the state of Mississippi. Genuine MS aims to encourage consumers to seek out products that originate in the state, contributing directly to the local and state economy.  
 "We want consumers, not only across Mississippi but around the globe, to know what Mississippi has to offer," said Andy Gipson, Commissioner of Agriculture and Commerce, on the Genuine MS website.  
 Heartland Catfish Company has been raising and processing catfish in the Mississippi Delta since 1996 and has roots in Leflore County, Mississippi that go even further. As the industry's largest catfish producer and processor, we are proud to raise Genuine MS catfish and catfish products that consistently meet stringent quality and flavor standards.
 As a healthy, safe and viable food source, Heartland Catfish Company takes steps to ensure our products are farmed and processed in an environmentally responsible manner. We partner with growers who employ environmentally beneficial farming methods and utilize the most innovative facility equipment and processes in the U.S. Farm-Raised Catfish industry.   
Heartland Catfish Company plans to incorporate the Genuine MS Raised mark on future marketing and promotional material. Explore our Genuine MS profile to learn more about why we are proud to be Genuine MS Raised.