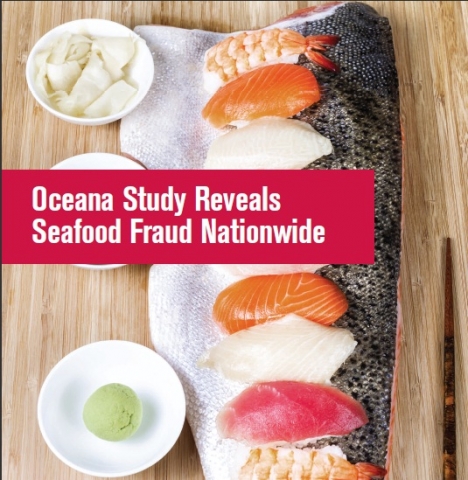 Twenty-two percent of the world's seafood is mislabeled, according to Oceana, the largest organization focused on protecting oceans and seafood safety. These findings of a new global study are consistent with surveys that find between 25 and 50 percent of seafood sold by U.S. retailers is mislabeled.
"Often this type of fraud is done for economic gain, where a cheaper or less desirable species is swapped for a more expensive one," explained Rachel Golden, Oceana's Senior Seafood Fraud Fellow. "But there are also potential public health risks for people attempting to avoid certain fish because of allergies, toxins or mercury content."
Research groups and government organizations are calling for greater traceability of seafood served to consumers since 90 percent of seafood Americans eat is imported. Accurate labeling of seafood in supermarkets and restaurants is essential to consumer safety.
Although the federal government requires all seafood sold in supermarkets to be labeled as to species and country of origin, restaurants are not required to do so. Because more than 70 percent of the catfish eaten by Americans is consumed in restaurants, several states have enacted laws requiring them to inform consumers of the country of origin of catfish and catfish-like species such as Asian-sourced pangasius (basa, tra and swai) they serve.
Always safe and delicious, U.S. Farm-Raised Catfish provides consumers the benefits of eating more seafood while avoiding the risks. Look for U.S. Farm-Raised Catfish, and always check the country of origin of any seafood product you purchase. For more information, visit UScatfish.com.
Source:
The Catfish Institute