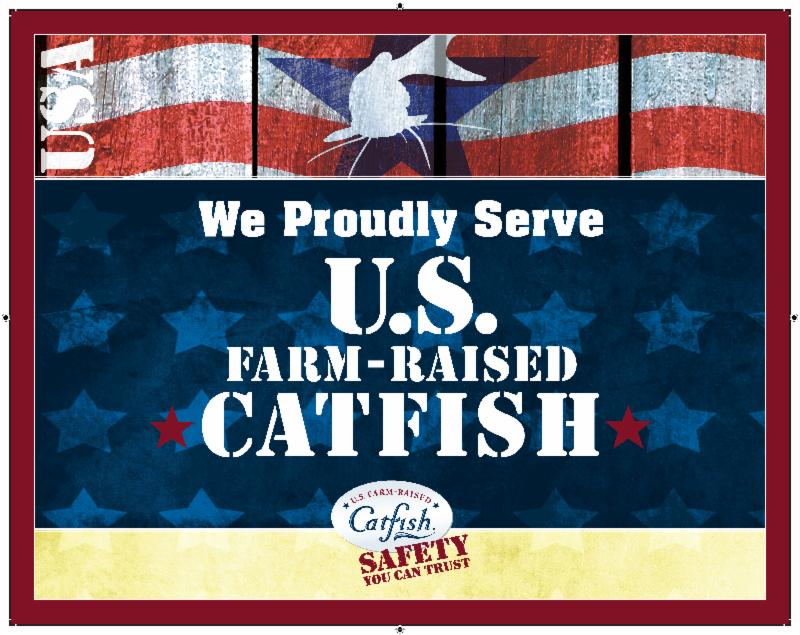 As seafood imports grow, mislabeling of seafood products in restaurants is becoming common. Studies by media and consumer organizations find that as much as 25 to 50 percent of seafood is mislabeled.
Accurate labeling of catfish and catfish-like species is required by law. The Federal Food, Drug and Cosmetic Act defines "catfish" for marketing purposes as members of the taxonomic family ictaluridae, commonly known as channel catfish. Asian fish such as basa, tra, swai and pangasius, on the other hand, are members of the taxonomic family pangasiidae. It is illegal to label them as "catfish" under federal law.
Additionally, Alabama, Arkansas, Louisiana, Mississippi and Tennessee have statutes requiring that the country of origin of catfish served in restaurants be clearly identified. Additionally, Florida and Kansas are among several states with laws regulating the accurate labeling of all seafood sold.
When it comes to catfish and catfish-like species, surveys find that 90 percent or more of consumers want to know what they are eating in restaurants — and what country it comes from. The vast majority of consumers will choose U.S. Farm-Raised Catfish when given the opportunity. Many of today's restaurant patrons are looking for "farm to plate" foods like U. S. Farm-Raised Catfish.
Correctly labeling the species and country of origin of catfish and catfish-like products is also important to the safety of restaurant patrons. The Food and Drug Administration visually inspects less than two percent of imported seafood, and only two-tenths of one-percent is ever laboratory tested. Despite this tiny inspection and testing rate, the FDA consistently finds banned and potentially hazardous drugs and chemicals – including carcinogens – in fish imported from Asia. Recently, fish imported from Vietnam that was for sale in North Carolina was found to have a dangerous level of formaldehyde.
U. S. Farm-Raised Catfish is one of the nation's most highly regulated seafood products. It is safe, nutritious and available year-round. For more information, visit UScatfish.com.
Did You Know?

The Catfish Institute provides free signage to any restaurant serving U.S. Farm-Raised Catfish? Contact us for more info!